Pictures of the 130/10/10 ton EOT Crane in Otta (Norway).
This 130 ton EOT Crane has two auxiliary hoists placed bellow each girder of the EOT Crane.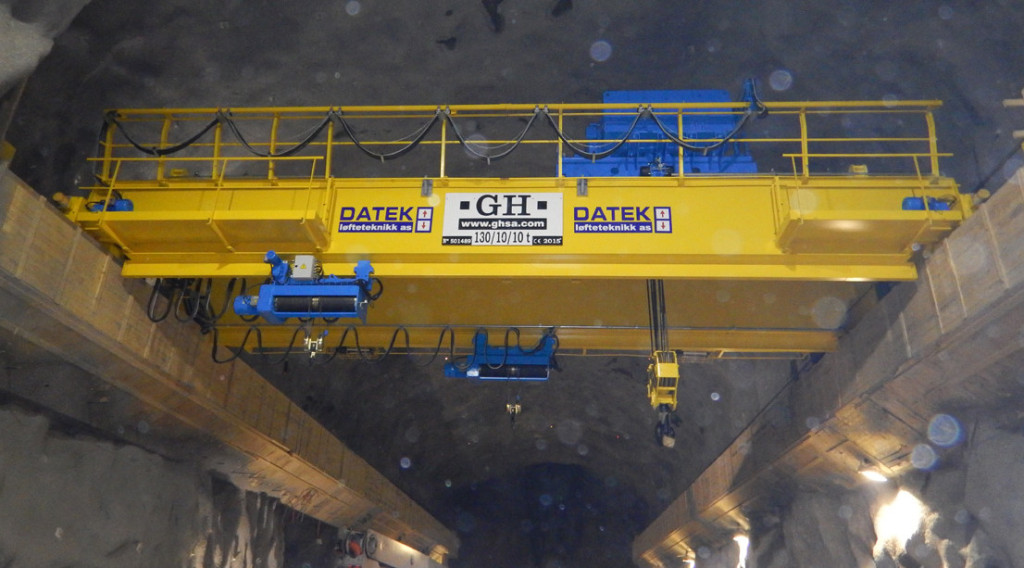 Fotos de la instalación de la grúa especial de 130t, montada en la central eléctrica de Rosten (Noruega). Esta grúa puente cuenta además con dos elevaciones auxiliares, mediante dos polipastos de 10t cada uno, los cuales van suspendidos de las propias vigas de la grúa principal.