Last April, GH Cranes & Components and its exclusive distributor for Cuba, Viroex SL, finalized the installation of a casting EOT crane of 140/40/10 TM for the José Martí iron and steel plant in El Cotorro, in the outskirts of Havana.
The machine includes all the technological and safety features that are to be applied to the machine used for the handling of molten metal. Among the noteworthy elements we find the redundant kinematic or single-error chain in the main lifting mechanism, as per ruling EN13135 and double kinematic chains in the main crab and bridge, allowing the crane to be used even if some of its main kinematic elements are disabled.
This machine has a distinctive feature: the auxiliary 40/10 TM crab works on two independent girders below the main crab, enabling the bucket to discharge on both sides.
Managers and technicians from José Martí iron and steel works underlined GH Viroex's competece in all the phases of the process, from the preliminary design to the installation of the EOT crane. They also outlined the work carried out by GH-Viroex's assembling teams, who undertook the final phase professionally and efficiently.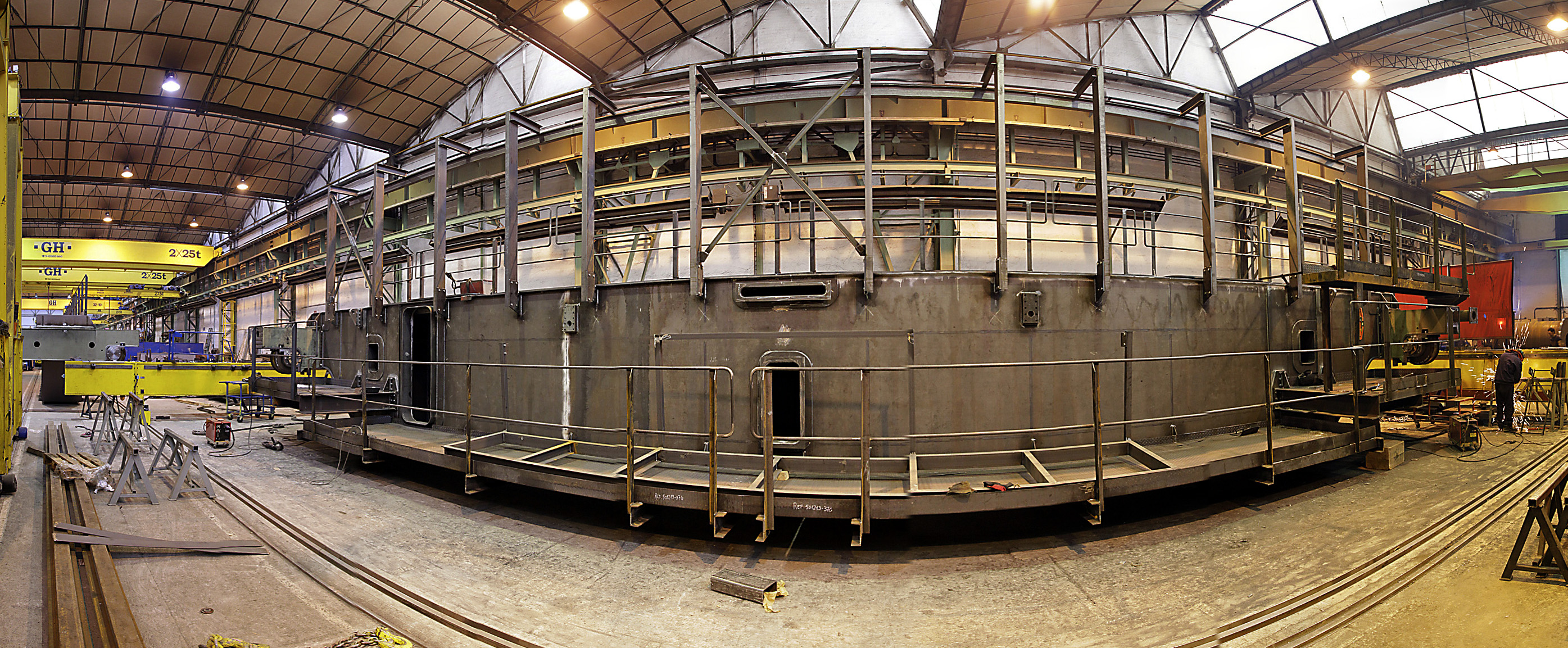 The crane has become a first-class reference within the country and it's one of the most advanced installations in the sector of technology and applied solutions.