For us, our market is the world, but we must not forget that GH's plans for international implementation are strategic.
José Antonio Astigarraga, director of the Crane Components Business Unit, offers us his unique view on the management of this core part of GH's business.
The main challenges we face are, in this order: innovation, to make GH a leader in innovation within the PREMIUM market, adding more value to the product and maintaining a competitive price level.
Second, to offer the market a product range that is as complete and broad as possible.
We need to be able to provide global lifting solutions, from lightweight cranes and chain hoists to high capacity cable hoists.
Third, customer satisfaction: Building the loyalty of our customers and those of our distributors through a product and service that meets their demands and expectations.
Also, providing our distributors and subsidiaries, our real "travel companions", with the tools and arguments necessary for them to develop their businesses in their respective markets. In this way, we promote a WIN-WIN situation which benefits all.
And, finally, to create a sense of belonging within the Business Unit (BU), share the objectives and assess the performance of the people who make up the unit.
The equipment that makes up the current GH range is of the very highest technological level. We can compete with multinationals with far greater resources on an equal footing and come through with flying colours.
I would like to highlight some differentiators:
Standard variable-frequency drive for lifting up to GHE17 (released soon).
Hoists with the best drive system in the market.
Bolt load cell and special lifting cables as standard.
COREBOX as standard in the very near future.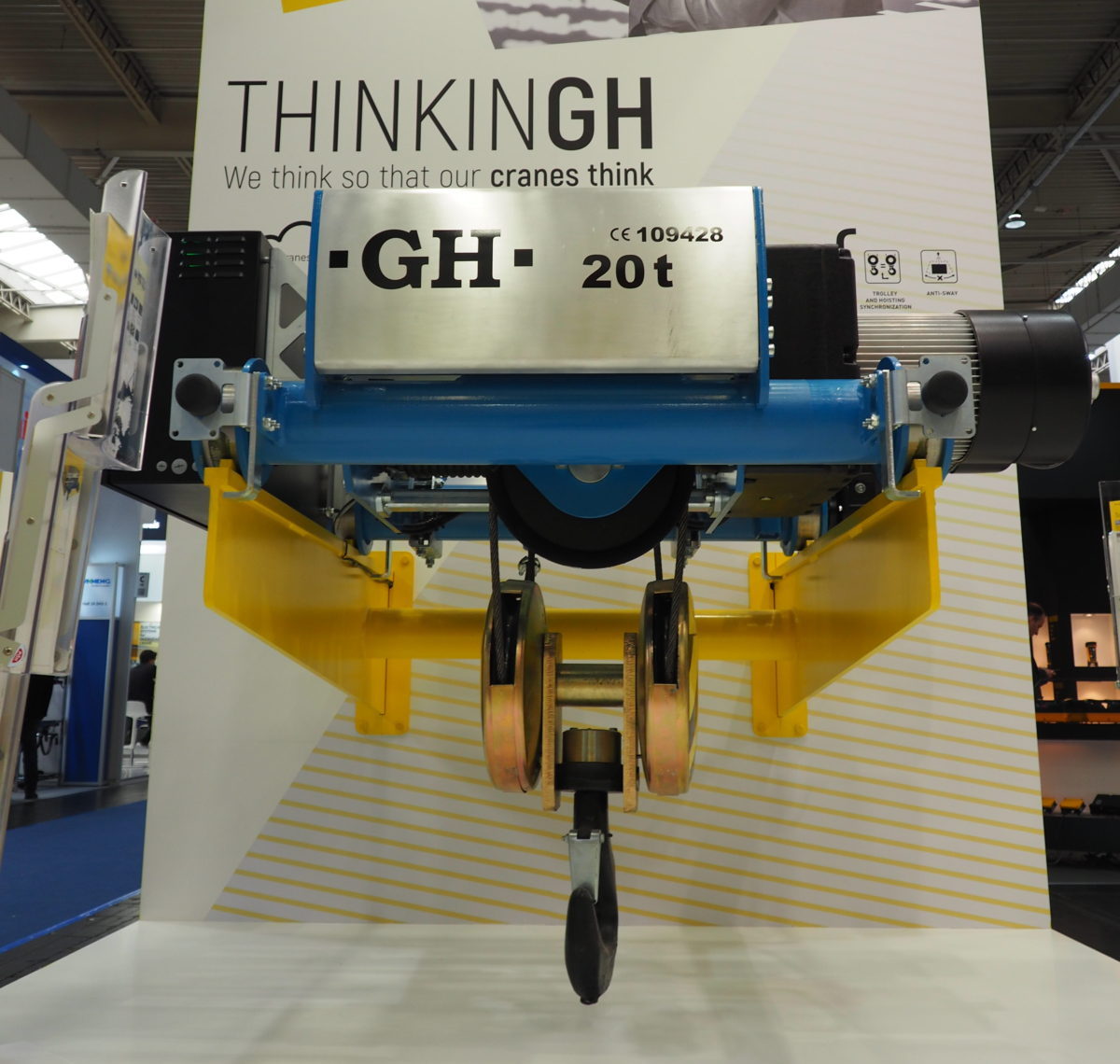 OLYMPUS DIGITAL CAMERA