Manufacture of hoists, overhead cranes and crane components, although in its manufacturing range can find, gantry cranes, cantilever cranes, jib cranes, transfer carts, boat hoists, rubber type gantries.
GH began its operations in 1958 engaged in the manufacture of overhead cranes and lifting machinery. Since then our products have been installed in more than 70 countries, providing solutions in most of the industries.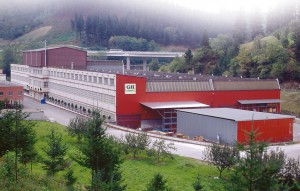 During this time, we have made more than 115,000 overhead cranes installations, from which we have gained valuable experience.
The experience over the years and the recognition from our clients about the quality of our products, has placed GH among the top European manufacturing companies in the lifting machinery industries.
The wide range of products GH offers to all industries,  has been designed with the principles of reliability, safety, durability, price and minimal maintenance. Our main goal is to achieve complete customer satisfaction, adapting to their necessities.
Modern design technology, combined with sophisticated production methods, have led to GH being considered as one of the principle European manfacturers in the lifting sector.
The world of elevation at its highest level of quality.