In LGH they manufacture high quality cranes and also give a good post-sale service with a good level of safety and safe systems for operations.
GH has been present in Thailand for more than 20 years through its local partner Peera Laohakarniyom, with whom it has carried out all its activity in the country in a very satisfactory way.
As a result of this collaboration, seven years ago Peera and GH decided to increase their level of collaboration and set up the LGH joint venture, to make complete cranes for the Thai market.
In this new phase, GH is achieving great penetration through key customers within the Thai market that demand the high standards of quality and competitiveness of both Peera and GH.
One of these companies, Sino Thai Engineering and Construction Public Company Limited (STECON), has been a key GH customer in the past and more recently has ordered a total of seven gantry cranes, one of them (160 tonnes) having made a name for itself as the largest gantry crane installed in the country.
To get to know this customer better and find out about the company's impressions, we have interviewed Senior Engineer Paruehat Gonbang who has been the contact within the company.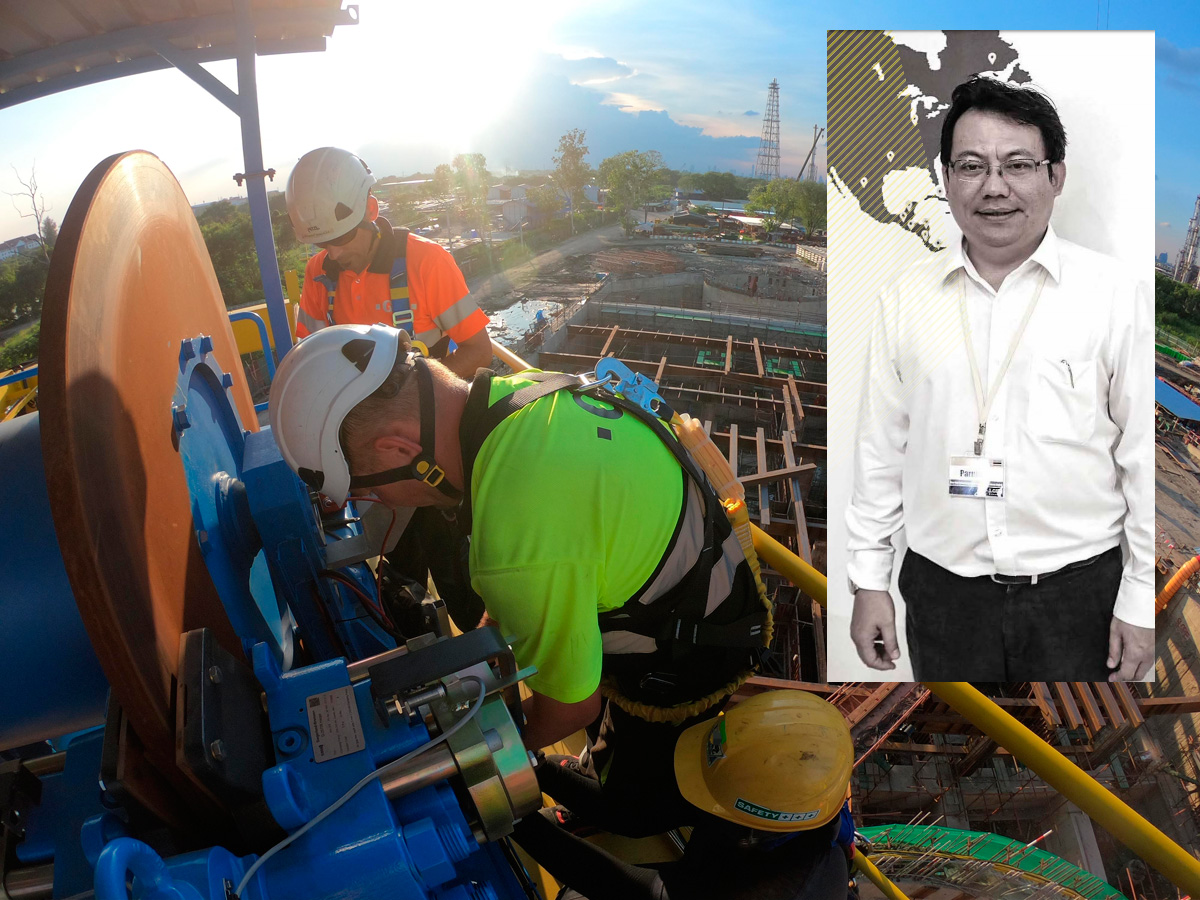 Paruehat Gonbang: Senior Engineer at Sino Thai Engineering & Construction Public Company Limited (STECON).