F&G Industries has a long history of being a leader in the overhead crane industry in Texas and Oklahoma.
In an effort to expand our reach with the support of our parent company GH Cranes & Components, we are updating our company website.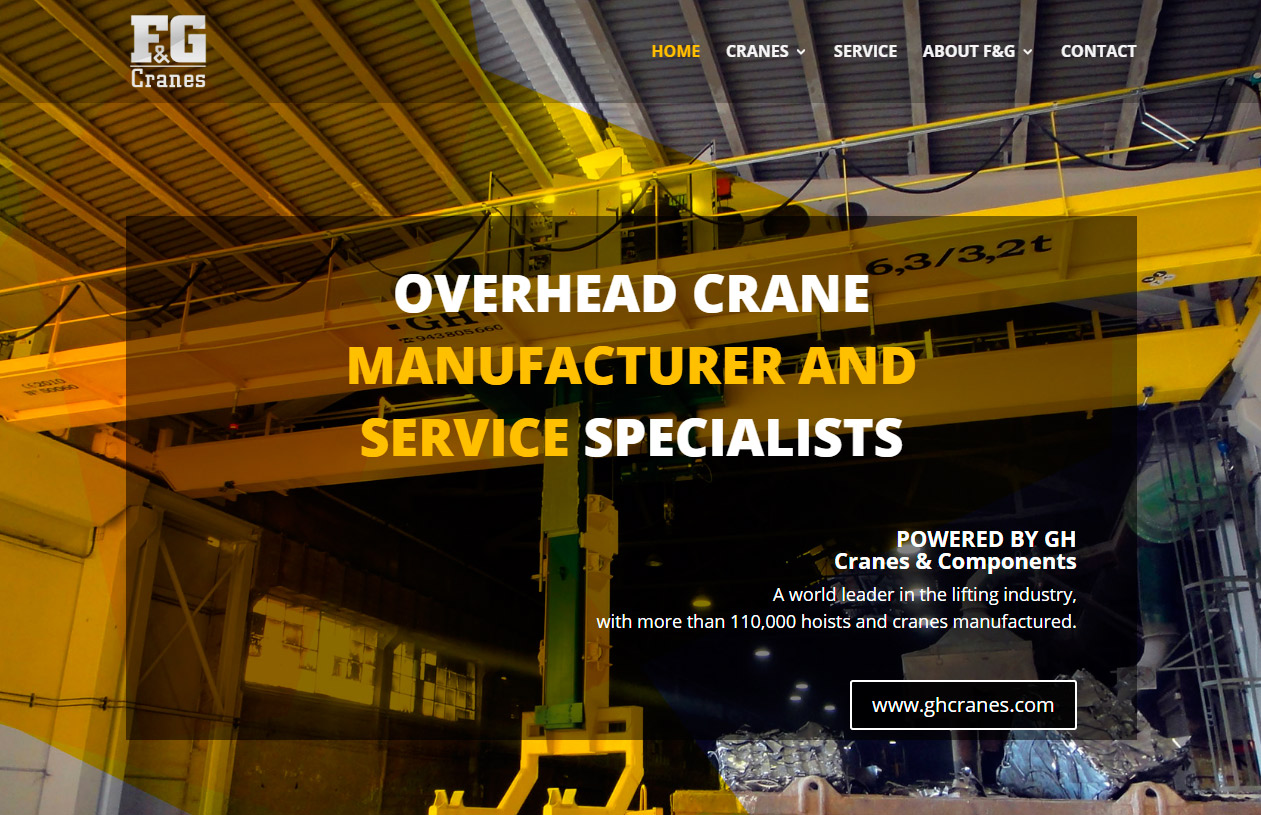 F&G Cranes will still focus on becoming the most trusted overhead bridge crane company in the U.S. and we are confident these changes will help us help more customers.
F&G Industries will  be rebranded as F&G Cranes and we invite you to visit our new website below:
Any Crane. Any Capacity. Any Time.