Bridge cranes with 7t and 8t capacity installed in a waste treatment plant in Norway.
It is installed with an open winch trolley which installed by Octopus apprehension electromechanical system.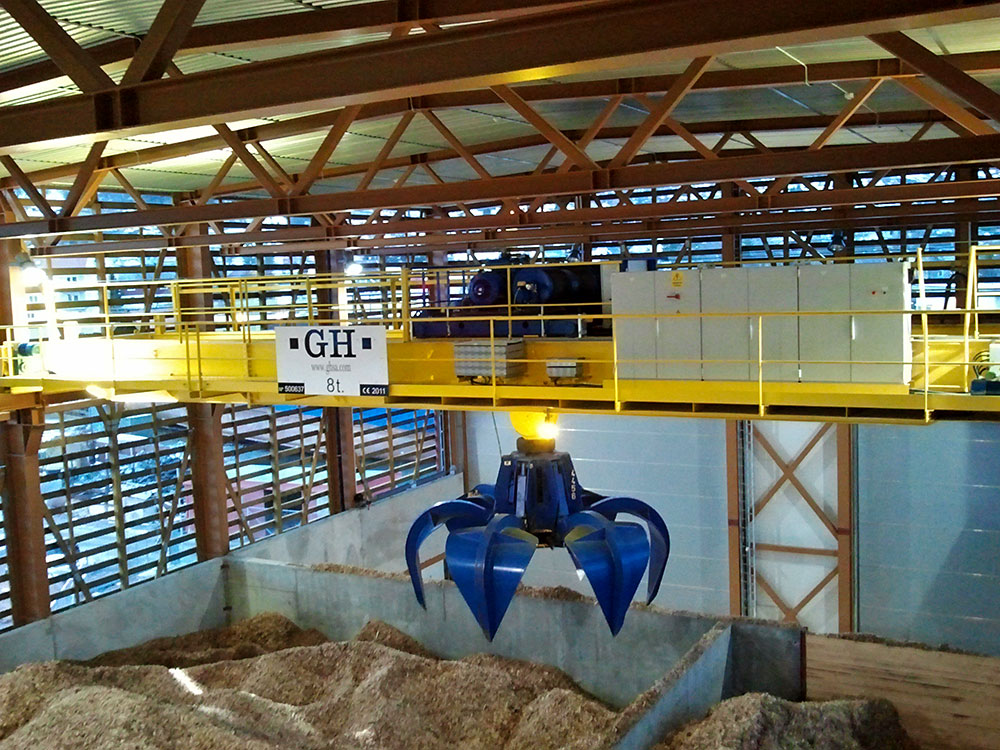 Planta de tratamiento de biomasa en Noruega
Grúas puente de 7t y 8t de capacidad instaladas en una planta de tratamiento de residuos de Noruega.
Llevan instalados carros abiertos con amarre mediante pulpo de sistema de aprehensión electromecánico.