Process of manufacturing several gantry kits with the following characteristics:
Customer: PCT Group LTD.
Location: Dubai (United Arab Emirates)
The gantries have a 38.5 m span and a 26.5 m lifting capacity.
It consists of a main, double girder hoist with GHG bogies with a capacity of 50 t and an auxiliary GHE hoist with legs with a 10 t capacity. Duty M5 and M6, respectively.
The cable reel have been manufactured in sections to ease transport, in view of their big size.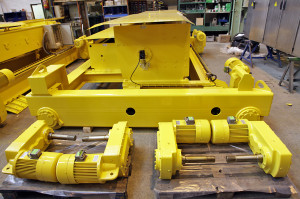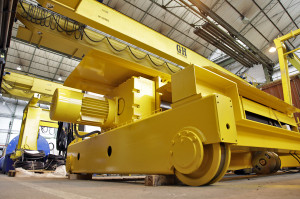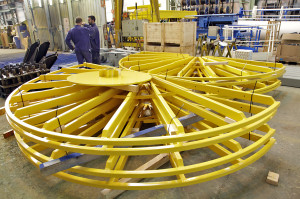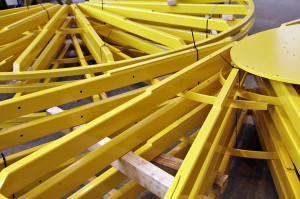 Kits pórticos birraíl para PCT Group LTD.
Proceso de fabricación de varios kits pórticos birraíl con las siguientes características:
Cliente: PCT Group LTD.
Lugar de instalación: Dubai (United Arab Emirates)
Los pórticos son de 38,5m de luz y 26,5m de altura de elevación.
Consta de un polipasto principal modelo birraíl con testeros GHG, de 50t de capacidad y de un polipasto auxiliar modelo con patas GHE, de 10t de capacidad. Grupos de trabajo M5 y M6 respectivamente.
Debido al tamaño de los enrolladores, se han desarrollado seccionados para facilitar su transporte.