CertexDk, our official distributor in Denmark, erects 2 EOT Cranes for EMS ApS.
Photos showing the installation carried out by «Certex«, our agent in Denmark, for the company EMS ApS in Esbjerg. This company is dedicated to providing solutions for the Marine, Oil and Gas, Renewables and Construction Industry, offering engineering consulting for Structure, Piping and Mechanics.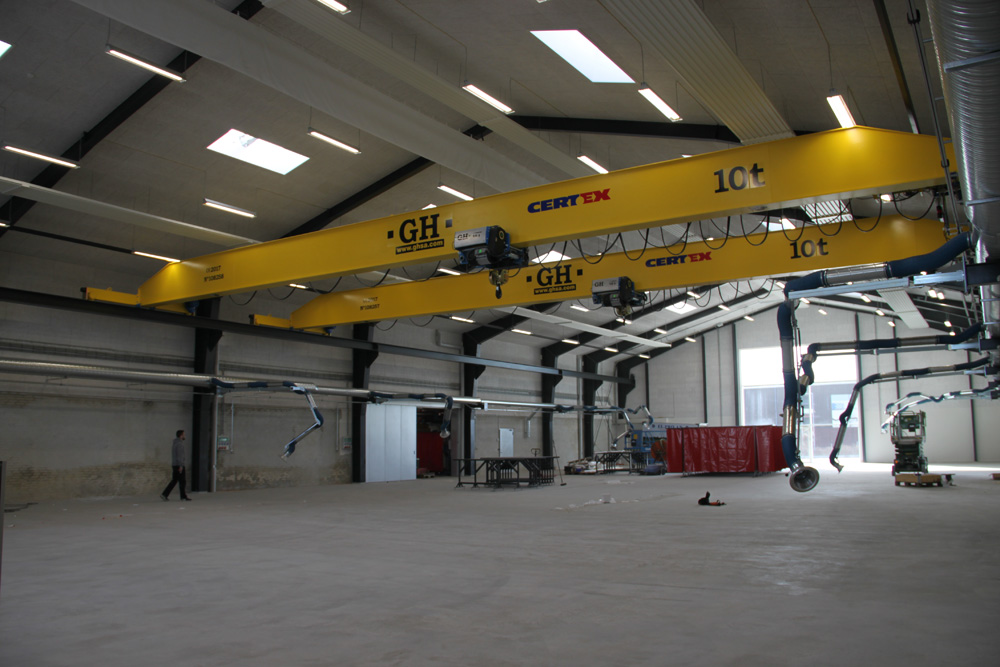 In the company's facilities, two monorail bridge cranes with a GHD13 suspended hoist have been erected, with 10t of lifting capacity, 7.2m of lifting height and 20,162m of crane span.
See other projects solad and installed by our partnerCertex Dk.