In 2015, GH will finally launch the product it has been working on over the last few years. Our urgent commitment to innovation has led to the creation of this new product. Our new design includes more technology and competitive efficiency.
The GHB11 hit the market in 2013 and has been a great success. Over 1000 of these new hoists have already been sold, with minimum problems and maximum customer satisfaction.
Our commitment does not consist of reducing the features of our new hoists, but just the opposite: our strategy is to add value to the units without affecting our competitiveness and the value we provide for users. This means that all of our users around the world can share in this affordable innovation.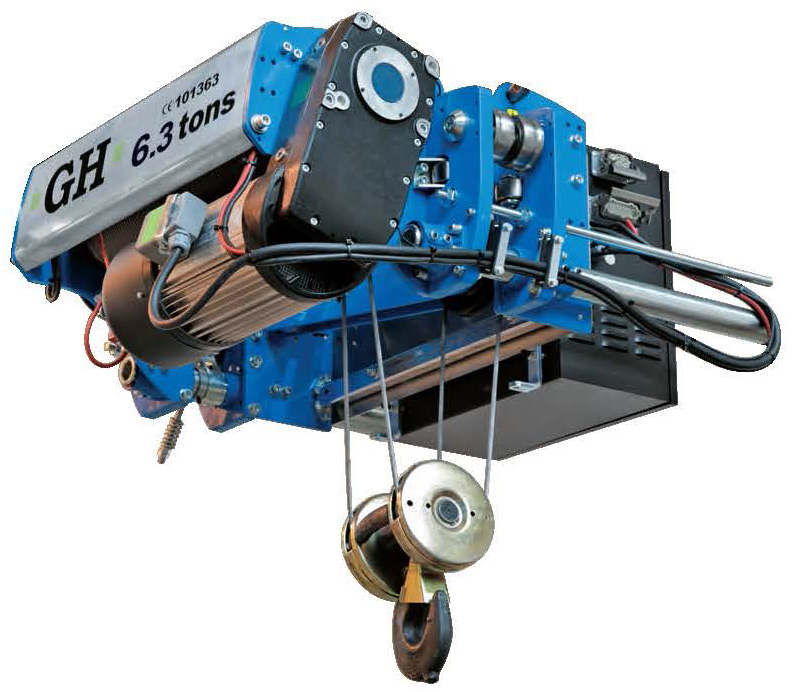 The GHA12, GHB11, GHD13 incorporate frequency inverters to its hoist and crane movement as a standard feature. This inclusion has improved the performance of aspects such as speed control, movement precision, acceleration and load braking. This feature also prevents hazardous swing, improves motor protection and extends the working life of the motors and other crane mechanisms resulting in decreased maintenance costs.
GH has also decided to include a frequency converter for lifting, with these clear advantages:
Better speed and precise movement control.
Smoother startup and stopping movements.
Reduced starting current and more durable electric and mechanical components, motors, brakes and gears.
No wear to the brake as it functions as a parking brake.
Less power consumption.
Higher productivity from increased speed when operating with lighter loads.
Easier synchronization for lifting at different speeds.
Encoder Feed Back