EmpowerinGH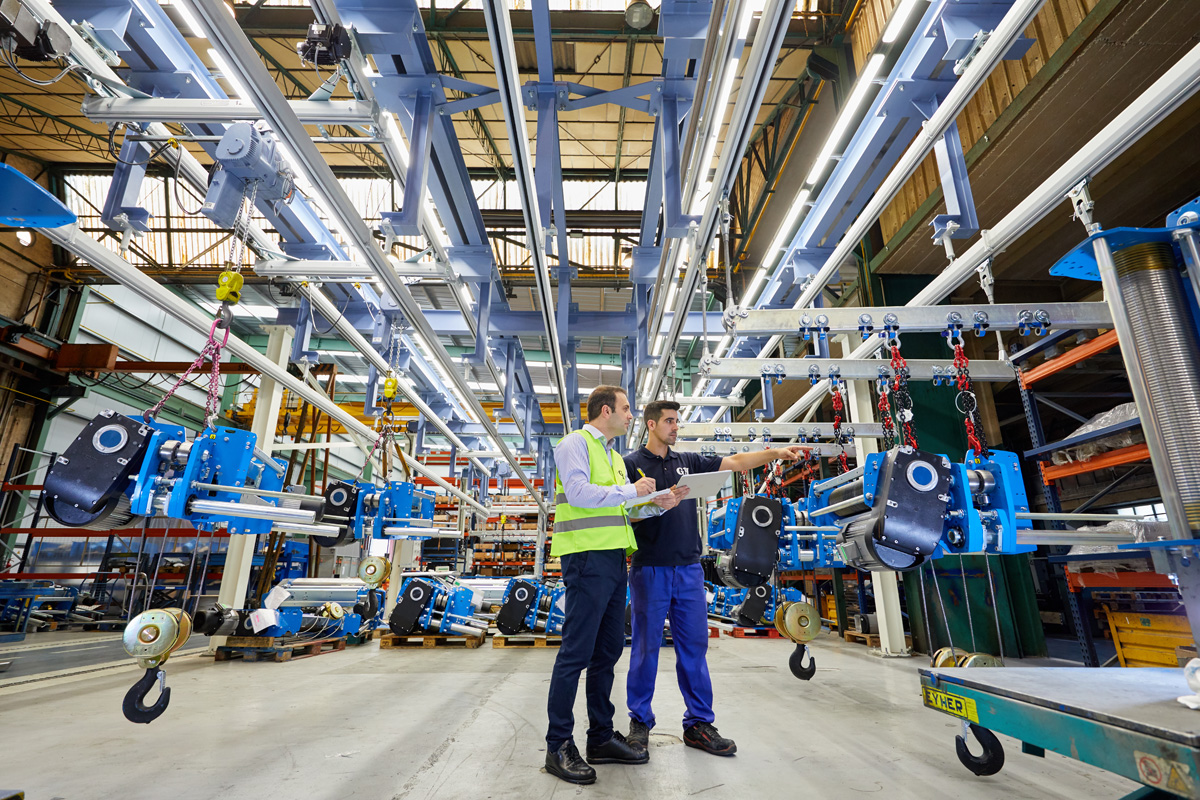 EMPOWERIN
GH
WE ARE SELF-SUFFICIENT MANUFACTURERS. HOW DO WE DO IT? BY EXERCISING CONTROL OVER THE WHOLE PROCESS.
GH INVESTS IN ITS OWN CAPABILITIES: ENGINEERING, PRODUCTION AND SERVICE.
Controlling all the production processes and capacities allows us to have an independent position in the sector as a whole.
The continuous investment in engineering and design, in the production processes, in the after sales and support service, and in the technology applied to all the products, is a constant attitude focused on the market.
THE CONTROL OF OUR PROCESSES ALLOWS US TO PROVIDE COMPREHENSIVE SUPPORT FOR OUR PRODUCTS.
Weekly production capacity
90

Standard bridge cranes
40

Hoists / kits
2

Gantry cranes
1

Special cranes
0.5

Automotive gantries
Our productive capacity allows us to provide the rapid response that the customer demands
With our own technology
Safety
Robustness
Reliability
Adaptation to the customer