Industrias Electromecánicas GH, S.A.
Is a industrial business group (known today as GH CRANES & COMPONENTS),
family owned business, which was founded in 1958.
The main activity is manufacturing hoists, overhead cranes and components for the cranes, although in its manufacturing range can be found gantry cranes, jib cranes, transfer carts, cantilever cranes and other types of lifting elements.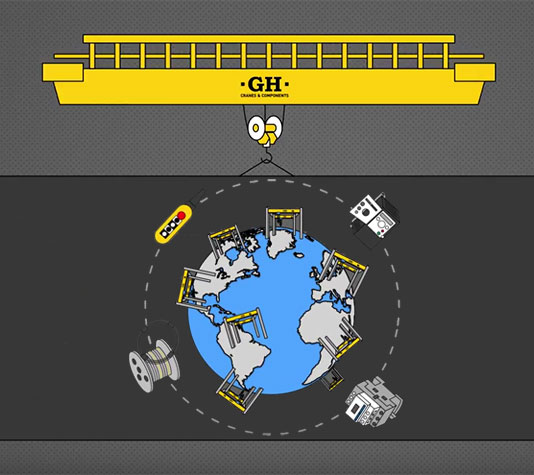 7 key questions for a crane manufacturer of XXI century [+]
GH is taking part at CeMAT 2018 exhibition in Hannover
Starting date: 23/04/2018
Finishing date: 27/04/2018
Celebration place: Hannover, Alemania
2017 GH Commercial Training
This week, GH Beasain has held a training course in which 20 coworkers from Mexico, Brazil, Bolivia, Peru, Colombia, Thailand and Poland have taken part.