Industrias Electromecánicas GH, S.A.
Is a industrial business group (known today as GH CRANES & COMPONENTS),
family owned business, which was founded more than 50 years ago.
The main activity is manufacturing hoists, overhead cranes and components for the cranes, although in its manufacturing range can be found gantry cranes, jib cranes, transfer carts, cantilever cranes and other types of lifting elements.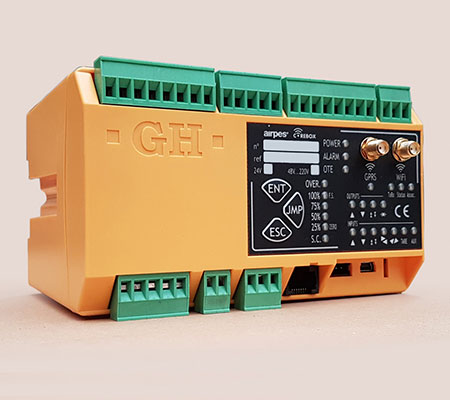 Corebox: Intelligent control unit [+]
Annual meeting with GH branch companies
Like every beginning of the year, we celebrate the annual meeting with our branch companies, with the main porpose of sharing experiences, exposing news and how to moving forward to the local market.
13th International Conference Thermal Treatment of Waste
GH Cranes – Poland took part in the 13th International Conference on 'Thermal Waste Treatment – From Plans To Realization', that has taken place in Poznań between 15-17 of november.
For more information, click here.