Industrias Electromecánicas GH, S.A.
Is a industrial business group (known today as GH CRANES & COMPONENTS),
family owned business, which was founded more than 50 years ago.
The main activity is manufacturing hoists, overhead cranes and components for the cranes, although in its manufacturing range can be found gantry cranes, jib cranes, transfer carts, cantilever cranes and other types of lifting elements.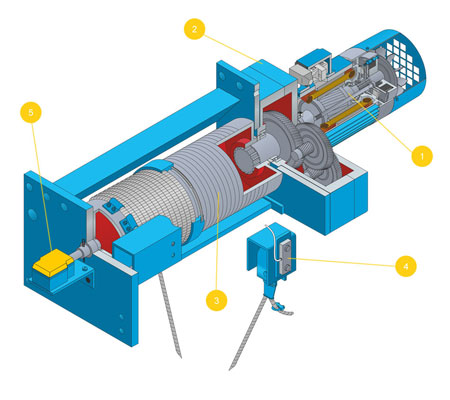 Hoist components [+]
GH will participate at exhibition Vietnam Manufacturing Expo 2017
Starting date: 26/04/2017
Finishing date: 28/04/2017
Celebration place: I.C.E. Hanoi (Cung Van Hoa), 91 Tran Hung Dao Street, Hanoi (Vietnam)
GH will be present at the exponor Chile 2017
Starting date: 15/05/2017
Finishing date: 19/05/2017
Celebration place: Recinto Ferial y de Actividades Comunitarias Asociación de Industriales de Antofagasta, AIA. Pedro Aguirre Cerda 17101, Sector La Portada, Antofagasta.