GH to attend Expoindustrial 2017
Starting date: 17/05/2017
Finishing date: 19/05/2017
Celebration place: Centro de Eventos Valle del Pacifico, Cali
Stand: 93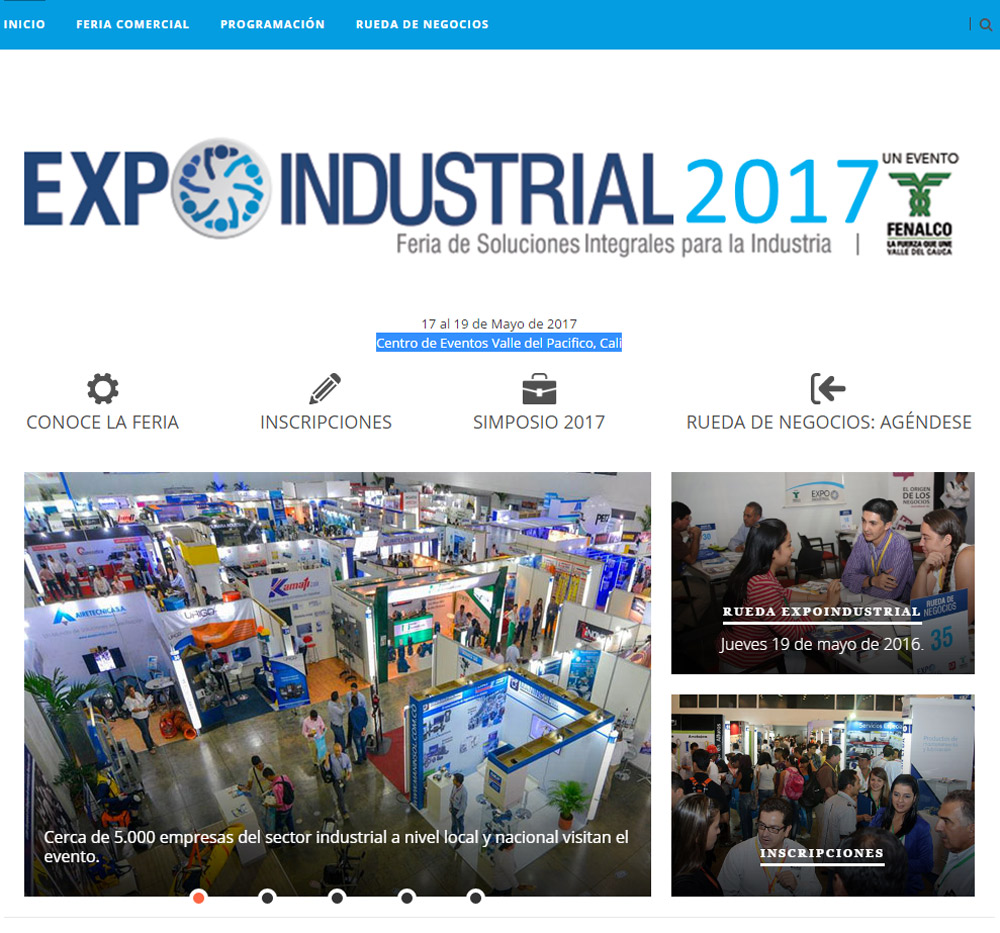 Access To the corporate website of the exhibition
Description of the exhibition
With the aim of promoting and stimulating the development of regional and national industry, FENALCO Valle del Cauca organises EXPOINDUSTRIAL, the Industrial Fair of the Pacific. Between 17 and 19 May 2017, at the Pacific Events Centre, the fair brings together buyers, supplier companies in the sector of engineering solutions for industry and visitors from the industrial sector at national level.
Being held this year for the eleventh time, it has established itself as an excellent opportunity for industry at the regional and national levels to find out about the comprehensive selection of different engineering, services, raw materials, consumables and machinery solutions offered by the sector's suppliers.
EXPOINDUSTRIAL 2017 will be an event for managers, purchasing managers, maintenance engineers, maintenance managers, project engineers, plant managers, and logistics and industrial safety managers, who wish to expand their commercial links, and implement state-of-the-art technologies and innovation in their services and production processes.