Steel Mill Cranes For Steel & Iron Works
GH is a leading manufacturer of steelworks and steel mill cranes for material handling solutions that can be designed and adapted to be used in a wide range of industries around the world. Since 1958, GH has designed, manufactured and installed more than 120,000 units in over 70 countries.
Our subsidiaries in different countries allow us to offer a closer service to our customers. Through our years of operation GH has gained the necessary experience to design solutions for a variety of industries including aeronautical, automotive, shipping, paper mills, marine operations, refuse treatment, steel handling and many others.
GH lines of hoists, overhead cranes and crane components have been designed to meet the necessary demand of each industry without sacrificing robustness, reliability, safety, durability and ease of maintenance.
Steel Mill Cranes in the field
Normally, there are three types of facilities dedicated to produce very large molten steel pieces or rolled steel: Steelworks, Electric Arc Furnaces (EAFs) and Rolling mills.
Process cranes are designed for heavy duty work, with a safe and guaranteed performance.
Steel mill cranes are usually designed under special specifications.
Iron and steel engineers have standardized a number of requirements for the design of these process cranes.
The under-hook attachments can operate by means of an electro-hydraulic drive as well as by mechanical drive and electromagnetically.
This type of crane generally includes:
1. Bulk handling cranes
2A. Scrap yard cranes
2B. Slag handling cranes
3. Furnace charging cranes
4. Ladle cranes
5. Tundish cranes
6. Slab handling cranes (heavy plates, slabs)
7. Billet handling cranes
8. Coil handling cranes
9. Long product handling cranes (H-beams, bars, rods, round tube, rectangular tube)
10. Plate handling cranes
11. Service and maintenance cranes
Another type of classification:
Some steel mills also make the following division:
Heavy duty cranes or technological cranes: ladle cranes, furnace charging and Tundish cranes.
Intermediate size process cranes: scrap yard, blooms, slabs, billet and finished product storage cranes.
Standard light cranes with package hoist.
GH sells in more than 70 countries through our experienced sales team and local distributors.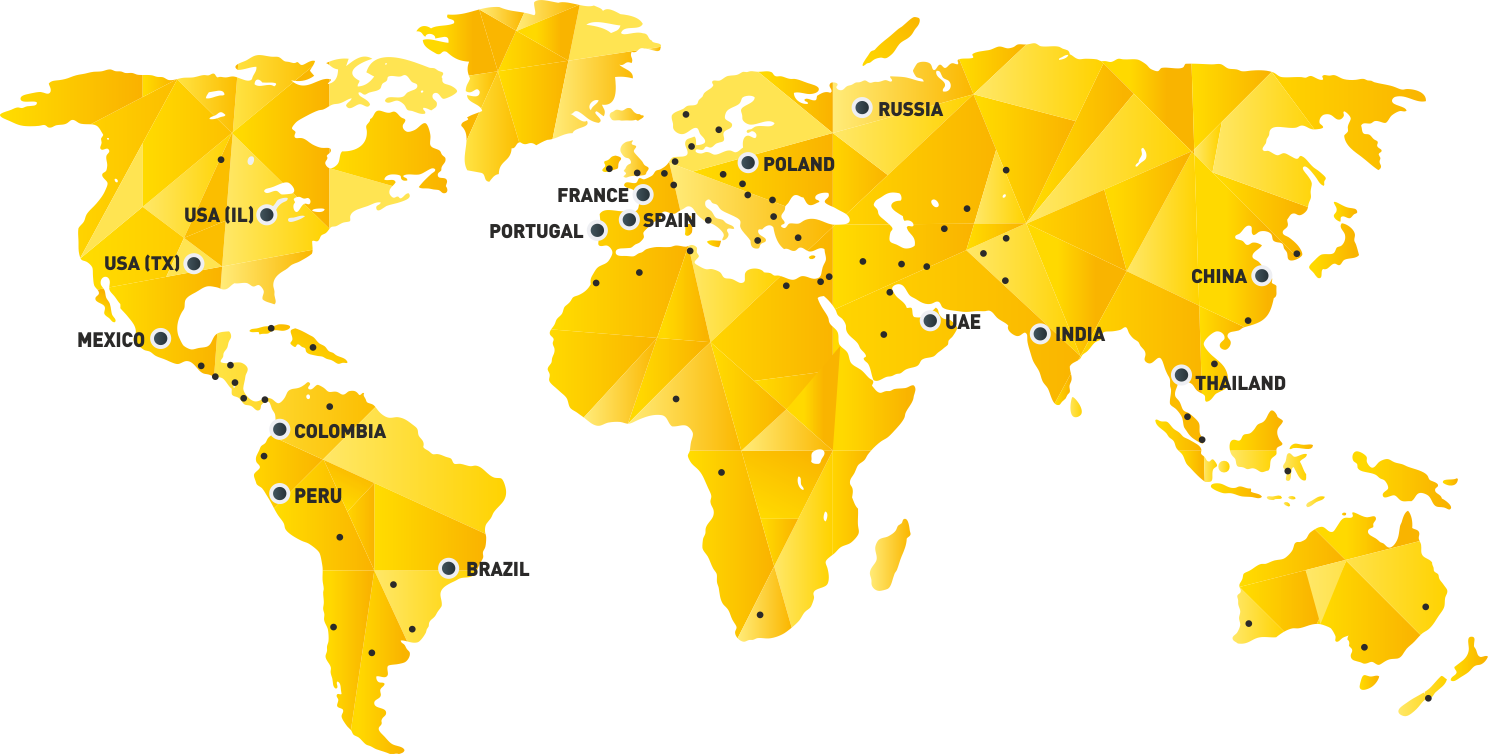 More than 120,000 overhead cranes installed vouch for our experience.
GH started out in 1958, as a manufacturer of lifting components. Manufacture of hoists, cranes and crane components, although in its manufacturing range can find, gantry cranes, cantilever cranes, jib cranes, transfer carts, boat hoists, rubber type gantries.
We now operate in over 70 countries, installing our products and providing solutions for practically all sectors.
Our years of experience and our customers' recognition of the high quality of our products have placed GH among the leading European manufacturers in the lifting sector.

GH CRANES ARABIA FZCO
Office no. 517, 5th Floor, Jafza Building 16,
Jebal Ali Free Zone.
P.O Box Number – 263594
Dubai (United Arab Emirates)
T: +971 4 8810773
F: +971 4 8817343