Our new product range is equipped with state-of-the-art technology

Synchronisms in lifting and translation, antiswinging, connectivity and registering and monitoring data.
Synchronisms in lifting and translation.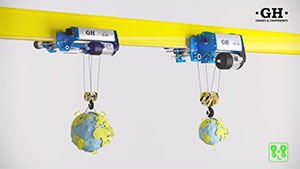 With different capacity hoists we achieve self-compensating real synchronization in hoisting and in cross and long travelling.
Anti-sway
New anti-swing system to improve the stability of the load on the hoist hook.
Without anti-sway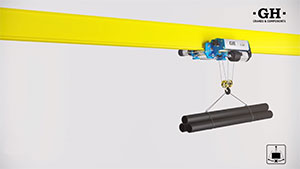 With anti-sway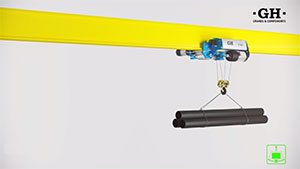 Data collection and monitoring.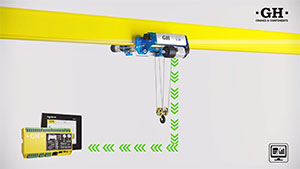 Data collection in real time.
Crane lifespan monitoring.
Connectivity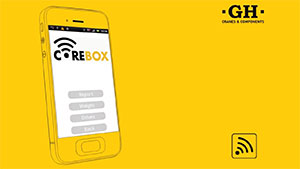 USB, WIFI, 3D, Tablet – Smartphone, PC, Radio Remote Control.
Overloads, SWP calculation according to EN 15011, Number of operation, motor control data.
LOOKING FOR A COMPANY AND SOLUTION THAT EXCEEDS YOUR EXPECTATIONS? Request a quote