If you are an Engineering Procurement Construction (EPC) company, and if your latest project requires a custom crane solution, you likely have questions. Questions about specifications, for example. Questions about integration. Questions about project management.
Here are answers to the most common questions that EPC firms ask us when sourcing custom cranes for their projects.
Q 1. Can You Help Us Create Specifications?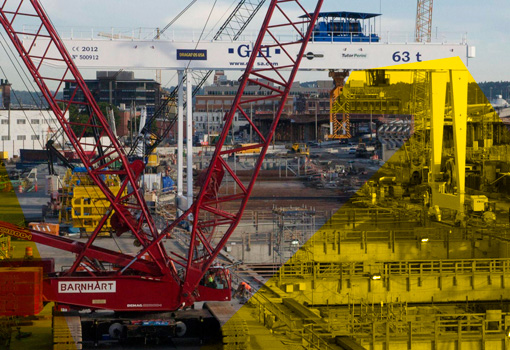 Every project you work on is unique. Every project has a unique location, unique needs, unique challenges and unique application. And when it comes to cranes, your project likely requires a crane solution that must be customized in some way. The crane might need to be designed to reduce hook approaches, for example, or be engineered to withstand a high-temperature environment, or be customized to integrate with your client's IIoT system or you just need the wheel loads to calculate the building structure.
And this naturally brings up the question of specifications. How many lifting speeds are ideal for your unique application, for example? Does the motor frequency you specified meet your country's regulations? What kind of load tests are required?
At GH Cranes & Components, we offer full design and engineering services, and that includes helping you create specifications for your projects.
Q 2: Do You Offer Crane Design Services?
You have a concept for a crane, and you want to bring it to life. To do that, you need more than just a crane manufacturer. You need the help of a firm that specializes in turning concepts into finished cranes.
We can help you with that. Give us your idea, and our mechanical and electrical design engineers will turn that idea into finished drawings, complete with all necessary specifications and manufacturing documents.
Q 3: Can You Manage Our Overseas Project?
If you are working on a project overseas that requires you to install and commission an overhead crane, gantry crane or jib crane, you likely have concerns about managing that aspect of your project. After all, the country likely has a unique culture, governmental regulations and building standards.
You'll be glad to learn that, at GH Cranes, we operate in more than 70 countries on five continents. And that includes managing projects from start to finish. We helped to build the London Underground. And the Panama Canal. Our project management services include project planning, implementation and control, as well as obtaining building permits, certifications and approvals.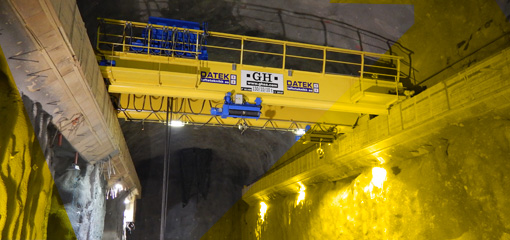 Q 4: Do You Offer Off-Standard Solutions and Crane Components?
You are in the off-standard business. Your clients come to you for custom solutions. And that means the crane that your client needs will also likely need some off-standard parts or components. An off-standard hoist, for example, or regenerative inverter controls, or a micro-speed function.
We design and manufacture a wide range of custom-engineered overhead cranes, gantry cranes and jib cranes for multiple industries worldwide. We also design and manufacture crane components, including hoists, winches and crane kits, as well as unique material handling systems, such as dry dock boat storage systems and industrial transfer carts.
Q 5: Do You Supply Project Documentation?
If you are working on a project for a demanding client, one of your concerns is documentation. You want to be sure that you deliver documentation that meets all local and international project and business requirements.
As an international EPC contractor, GH Cranes has experience in delivering all the documentation you need, from proposals all the way through to operating manuals. We ensure that your international project has all the documents you need, including:
certificates of conformity
country approvals
datasheets
in-process verifications
inspection plans
manuals
quality certificates
schedules
testing procedures
Q 6: Do You Have Experience in Our Industry?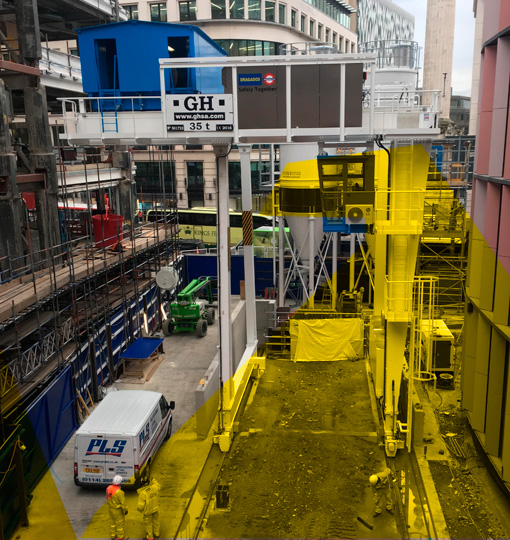 If you are working on a project in a specialized industry, you likely want to work with a crane manufacturer who also has experience in that space. Working with an experienced manufacturer who has delivered more than 115,000 projects worldwide, lowers your risks, and ensures that you meet your deadlines and deliver to your client what you promised in your proposal.
At GH Cranes, we design, engineer, manufacture, install, commission, maintain and service cranes in multiple industries, including aerospace, automotive precast concrete, ship building, pulp & paper, public works, rail, renewable energy, shipyards, stell manufacturing and waste management.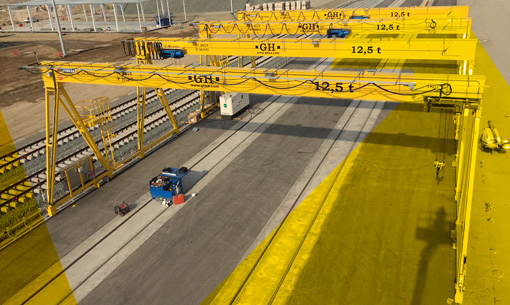 When it comes to custom and standard cranes, the success of your next project depends on you getting the right answers to the right questions. If you have a question that we haven't answered here, get in touch and we'll do our best answer it.