Cranes by Industry
Aerospace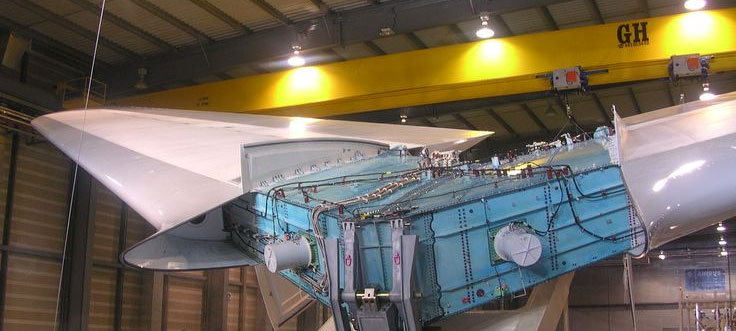 For the handling and assembly work processes of the aeronautical industry involving lightweight but large parts, the cranes that are installed have beams with large spans and the hoists require high precision to facilitate the assembly processes.
Also, cranes with hoist transfer are usually installed to move the components to any part of the factory, improving the production processes.
Shipyards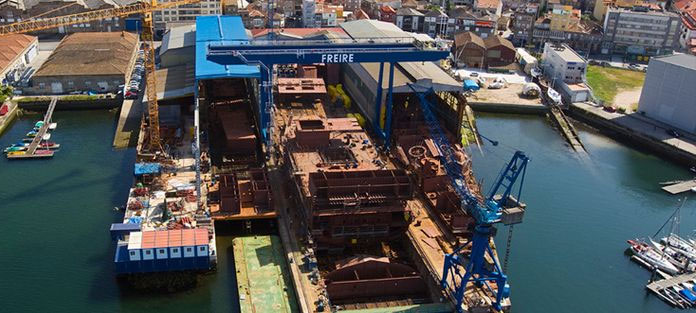 For this sector, GH offers robust equipment with several lifting heights in the same bridge, both independent and synchronised for tilting, with the possibility of integrating magnetisation and welding equipment into our cranes.
This is equipment suitable for heavy loads and with great volume.
Automotive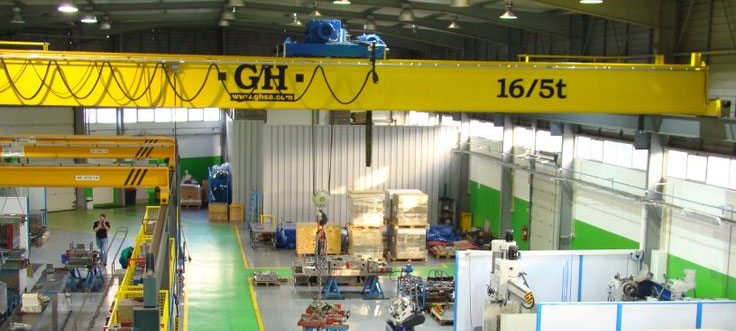 These are cranes for production processes and storage of coils.
It is equipment for handling dies and tilting processes. Equipped with several lifting heights in the same bridge, facilitating and making the tilting manoeuvres safe.
Steel constructions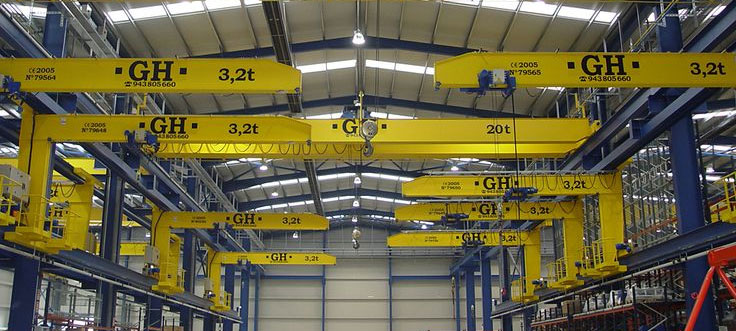 We develop robust equipment for tilting with a wide range of lifting capacities suitable for the handling processes, integrating magnetisation equipment or other below-the-hook tools for the manoeuvring.
Renewable energies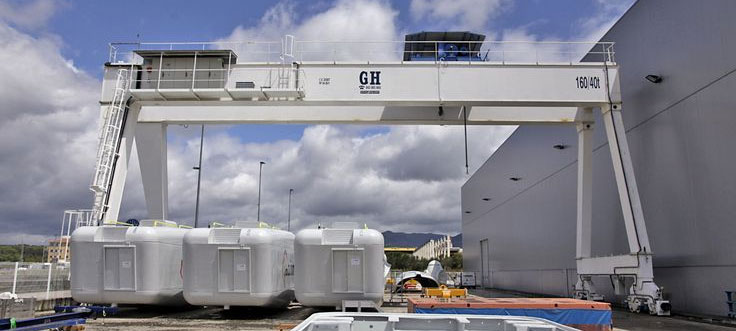 In this sector, we have a wide range of products for the handling of the different components that make up the entire wind turbine.
GH has a highly developed and standardised product for Renewable Energies, which has a wide range of lifting capacities and below-the-hook tools.
Railways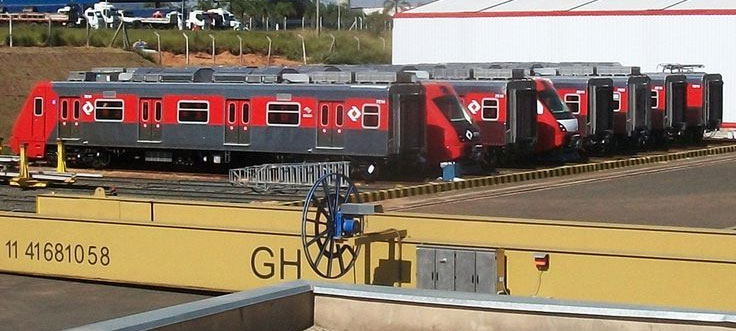 We differentiate between maintenance and manufacturing cranes.
This is equipment that needs perfect synchronisation between cranes for cases of wagon handling with two or more bridges. We also have special (standardised) facilities for handling stations, transfer of rail tracks, etc.
The maintenance cranes are simple cranes from the standard range adapted to the needs of each process.
Foundry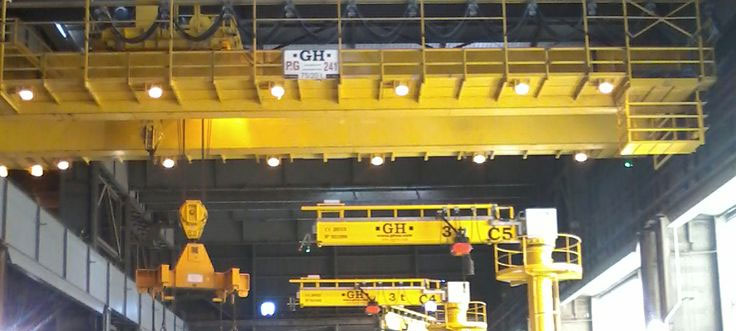 Process cranes for handling molten iron with exceptional lifting safety and smooth and progressive manoeuvres.
These are cranes adapted to the difficult environmental conditions of the premises in which they have to carry out their work: high temperatures, aggressive suspended dust, etc.
In this sector, we also have cranes for handling moulds.
Container crane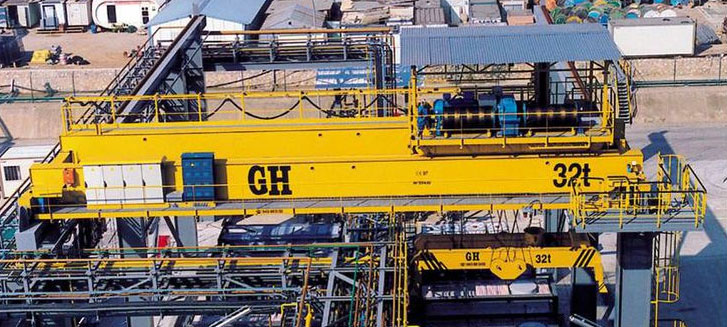 Normally this is a question of storage process cranes with very high lifting heights and where the sway control becomes a critical aspect for the configuration of our equipment.
Steel handling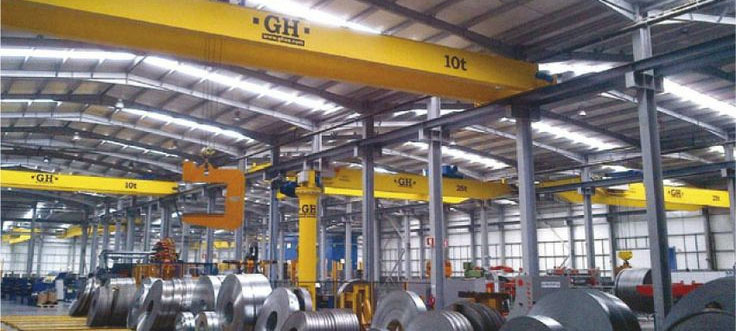 These are mainly warehouse cranes. This is equipment of average and low capacity, sufficiently agile to handle different steel warehouse products: sections, rebar, rods, tubes, etc.
Stone handling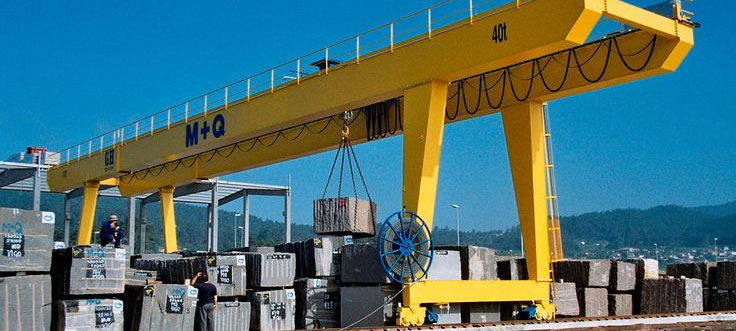 The products we offer are standardised machines of medium and high capacity. These are gantry cranes for exterior work and raw stone storage.
Marinas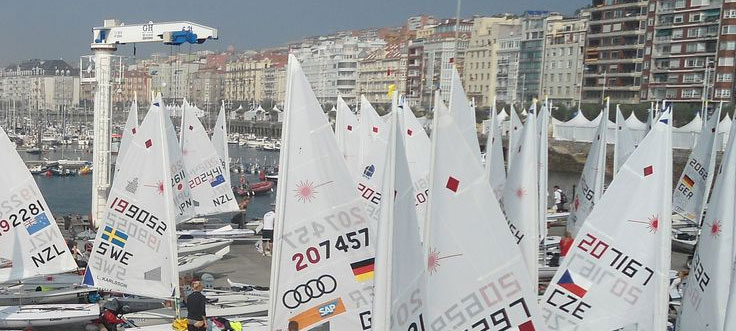 Products adapted to the marine environments for which they are intended.
Nautical jib cranes and self-propelled gantry cranes with a wide range of capacities to cover the maximum very specific requirements of this demanding sector and the differentiated profile of its customers.
Public works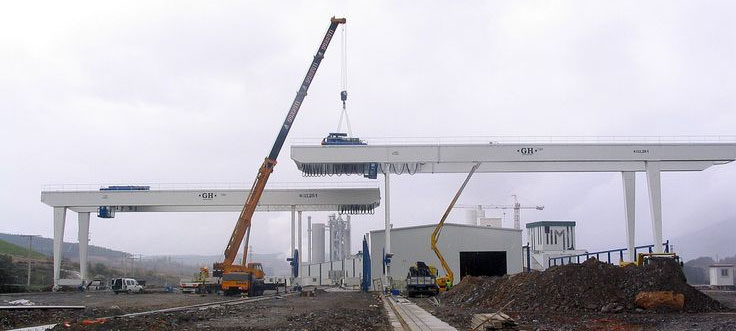 We have products designed for different applications in this sector: Cranes for manufacturing – reinforcement, demoulding, voussoirs, etc. – gantry cranes for voussoirs, below-the-hook tools.
Paper mills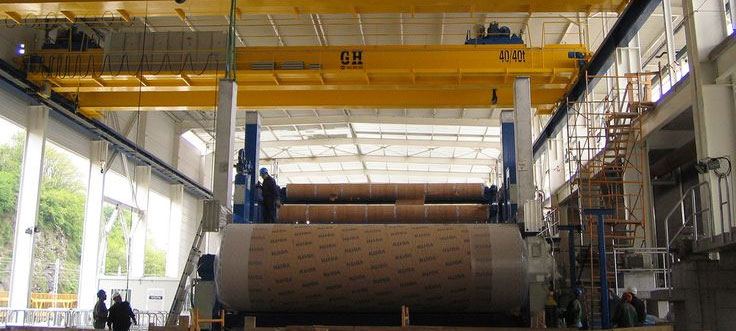 Both process and maintenance equipment with large tonnage and particularly suitable for environments with high humidity and high temperatures.
Concrete precast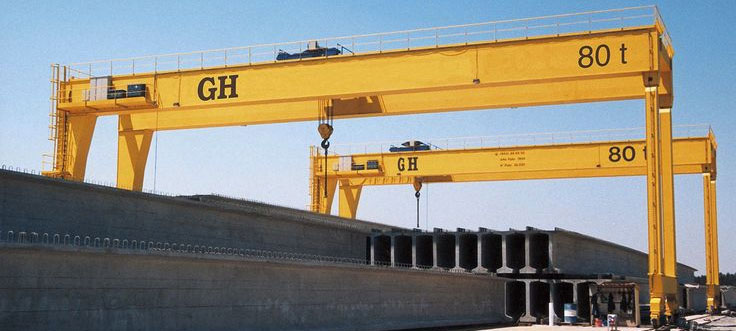 We have products designed for different applications in this sector: Cranes for manufacturing – rebar, demoulding, etc.
Standardised cranes with "true vertical lift" to guarantee the proper demoulding of the precast concrete.
As in the Public Works sector, productivity is the priority with speeds according to the demands of customers.
Waste management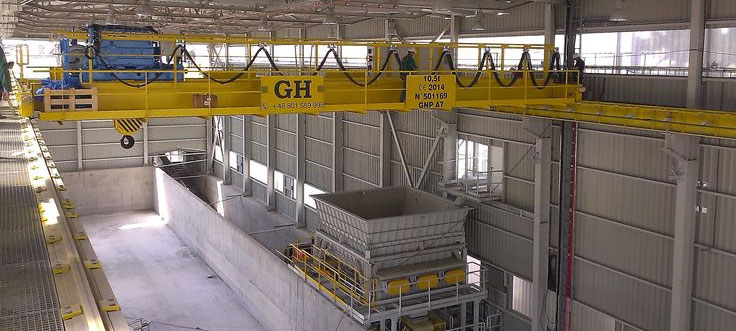 Production equipment with high speeds and outstanding performance to comply with the work cycles in line with the capacity of the plant, including manual, semi-automatic and automatic.
Steelworks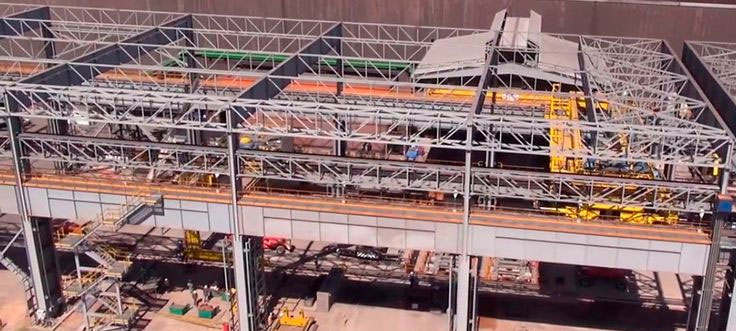 We have a wide range of products to meet the needs of different processes in the steel industry: casting, rolling, storage, maintenance, etc.
Each of these processes needs a crane suitable for its very specific functions.
Other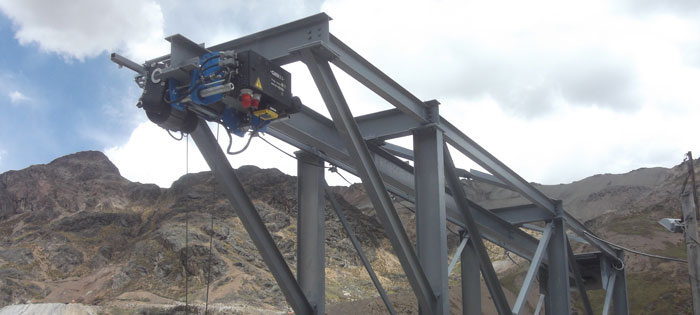 Instalaciones de productos realizados por GH Cranes & Components en el sector "Other".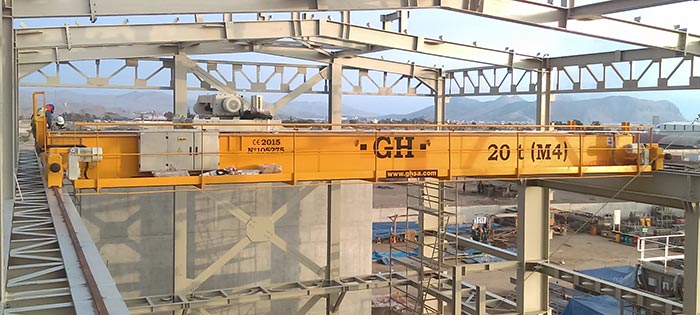 A wide range of products in terms of lifting capacities and hook travel, incorporating suitable and oversized mechanisms for work at high altitudes above sea level and in difficult conditions in underground spaces, galleries, etc.